Have had a lot of questions about a DUM-DUM competition so here is a brief explanation.

A DUM-DUM competition requires 2 shooters. I usually shoot one of these three Contenders. The Pink one is OTT 17/222 Rem, the purple laminate is OTT 20 TAC and the step barrel is OTT 20 VarTarg. Grandson favors his 17 Ackley Hornet.

Targets are the DUM-DUM suckers in the bag with the paper removed. You get 160 targets for around $10 and the Kids and Grandkids love to watch them disappear. Who am I KIDDING PaPa loves it too. Target rack holds 9 DUM-DUM suckers. Four on the right and four on the left. The winning DUM-DUM is dead center. Once the Competition begins first one to eliminate his bank of four and get to the center target wins. THE tough part is to win you must cut the CENTER DUM-DUM STICK . If you hit the Center sucker itself you lose.

Hours of fun and it sure teaches concentration and gun control.

Safe Shooting
Doug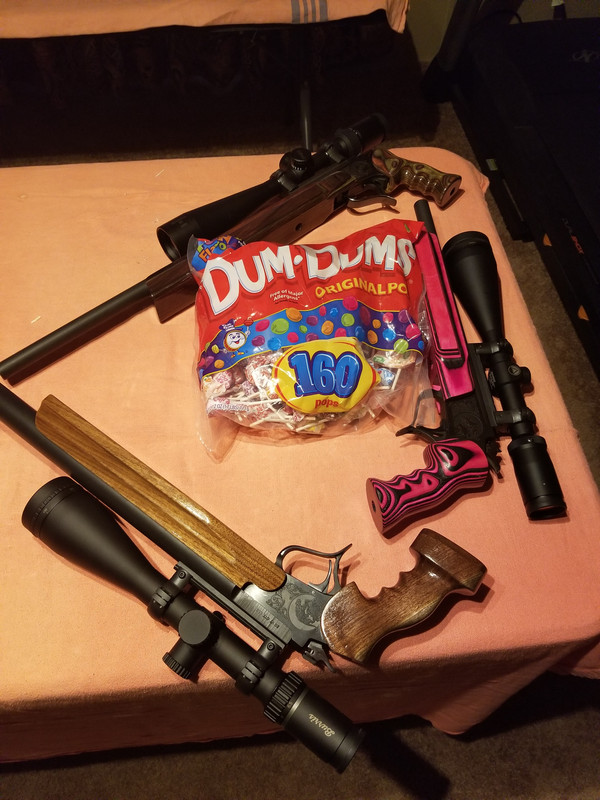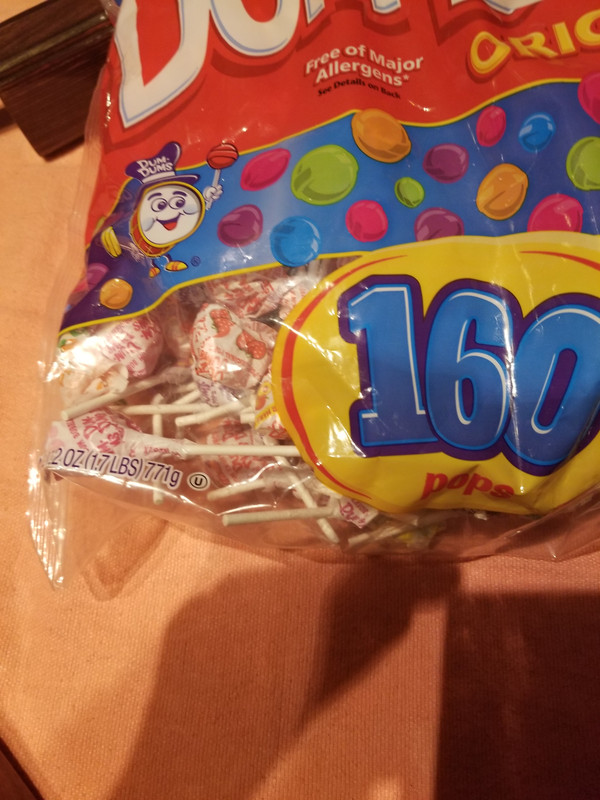 _________________________
Enjoy life but, remember we are only practicing for something better.